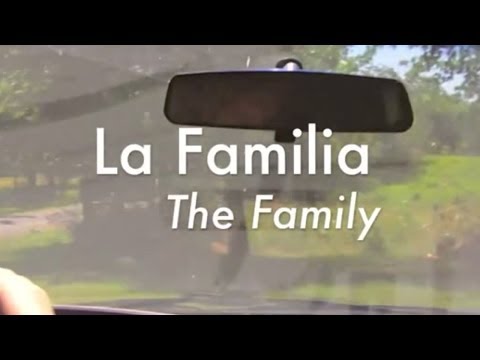 1. Lesson Plan – Family and Relatives Vocabulary – Physical Traits, Relationships, Age and Names [MEMBERS]- By the end of this activity, students will have learned the family vocabulary, how to describe people, and to ask and answer name and age. Students will have practiced the vocabulary orally and written in context. They will be able to understand and produce the concepts.
2. Lesson – Unidad didáctica: Mi familia y yo – A complete unit to teach the family vocabulary, familial relationships, marital status and more.
3. Lesson and Activities – Miembros de La Familia – This lesson includes a video, an infographic, and a list of vocabulary that includes: immediate family, relatives and extended family, generations, in-laws and more. Students will see a video, learn the vocabulary and practice with any of the activities listed at the end of the page.
4. Lesson – Teaching Vocabulary for Family Activities Ideas-  Here are 6 activities to help students learn and practice the family vocabulary.
5. Lesson Beginning Spanish Lesson for the Bilingual Book CUADROS DE FAMILIA / FAMILY PICTURES – Here is a Spanish lesson example based on this book that gives more ideas on how to present this story to the classroom.
6. Video – La Familia- This video covers the immediate family members vocabulary.
7. Video – Family Vocabulary in Spanish- This short video presents vocabulary for family and relatives in a fun way.
8. Video – La Familia – Check out this video from SAS Curriculum Pathways! It reinforces the vocabulary for "La familia". 
9. Video – Canción de la Familia Bilingual-  This is a bilingual song about family for beginner students. You can use this as a great way to practice vocabulary.
10. Presentation – My Family- With this presentation, students will be able to talk about their family and how they get on with them. It also includes 7 worksheets. Ideal to use after they learned the family vocabulary.
11. Printables – Family Members in Spanish: Family Tree Activities – Here you'll find 6 additional activities to help students make a family tree. They will be able to talk about their family and their loved ones. Downloadable printables available.
12. Flashcards – La Familia Quizlet – A total of 16 terms are presented with images and audios. Students can practice with any of the Quizlet games
13. Printables – Basic Family Vocabulary in Spanish Free Editable –  Here is a simple family tree diagram to use in class. This image features the basic family vocabulary: el abuelo, la abuela, el padre, la madre, el hermano, la hermana, el tío, la tía, el primo and la prima.
14. Christmas Song – Cascabel – Family Vocabulary, Present and Preterite [MEMBERS] – Spanish class activities to practice the present, preterite and basic family vocabulary with Jingle Bells (Cascabel) in Spanish. Includes: Full song lyrics, basic family vocabulary review, present and preterite written exercise and a written activity where student writes about what his/her family does on Christmas Eve.
15. Printables – Comay, Yerna, Chozno & Other Spanish Words for Family Members and Relatives: Infographic – Go beyond the basic family vocabulary with this infographic.