1. Lesson Plan Por vs Para – Friendship [MEMBERS] – Students learn vocabulary related to friendship and personal relationships as well as the similarities and differences between the prepositions POR y PARA. They put into practice the new vocabulary, exchanging information and checking their pronunciation through spoken and written activities.
2. Lesson Plan The Difference Between Por and Para – This link contains an explanation about how to teach the differences between "por" and "para" for beginner students. Also, the article explains how to do a group activity called Exquisite Corpse (similar to the board game Clue).
3. Lesson Plan Por y Para- This is a detailed lesson plan about how to teach the differences between "por" and "para" and how to use them correctly. Also, this page contains all the handouts to practice.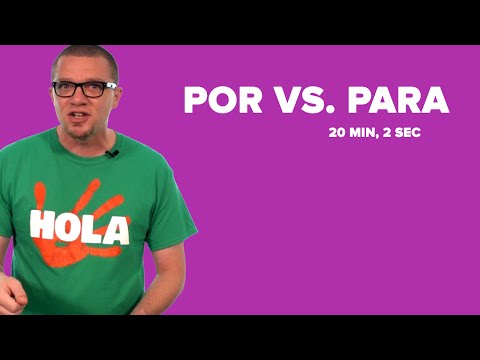 4. Video Por vs Para- This is a useful video for students to strengthen what they have learned. Also, the page contains some activities to practice these topics.
5. Lesson Video Por vs Para – This 12-minute video highlights the 5 uses of por and para.
6. Presentation Por vs Para – With this presentation, student learn how to use the two Spanish words por and para and practice with some examples.
7. Handout Por vs Para – Por vs Para includes a handout for students to know when to use which. Plus, exercises to practice.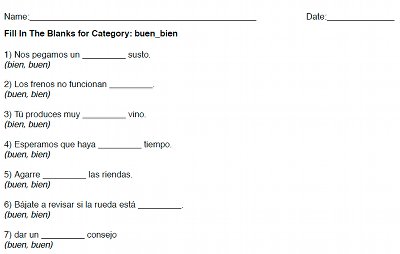 8. Worksheets Por vs Para-  Scroll down, choose the two Por vs Para links at the left menu, and save the PDF to your computer. Students fill in the blank with the best option to complete each sentence. Answer key included.
9. Interactive Practice Por vs Para- In this exercise, students have to select "por" or "para" in each question to receive feedback about the answer they picked.
10. Jeopardy Game Por vs Para –  This game is designed for live play with up to ten individuals or teams. Teams choose a question, then try to give the best answer. Scoring is built in for each team.