Yes, bacon is another of those words that can have more than one equivalent in Spanish. The word in Spanish included in the Royal Spanish Academy Dictionary is tocino. But according to the Diccionario de Americanismos the word tocineta is used in Nicaragua, Costa Rica, Panama, Cuba, Dominican Republic, Puerto Rico, Colombia, Venezuela, Ecuador, Bolivia, and Uruguay.
Another word is panceta, which is a word derived from panza, or belly. To complete the list, I will add beicon and bacón, which are borrowed directly from the English bacon.
Infographic: Spanish Words for BACON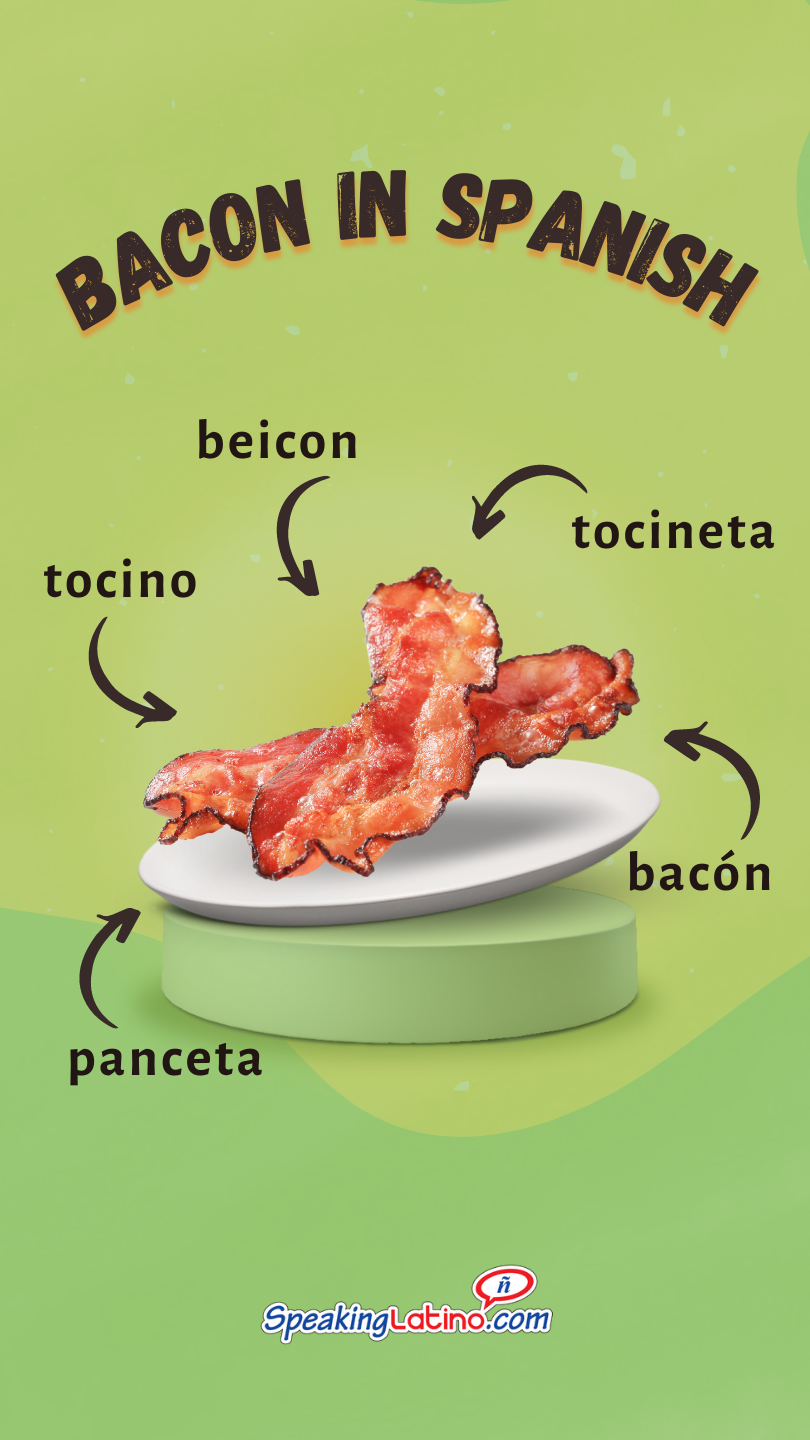 Have you run across any other ways to say bacon in Spanish?
Check out these other articles about the Spanish Language.