Hispanic Heritage Month celebrated from September 15th – October 15th gives teachers a long period to integrate cultural aspects about Hispanics and all the Spanish-speaking countries. From food to famous Latino personalities, this is a great opportunity to kick off the semester with cool and fun activities.
Here is a collection of resources that teachers can use to engage students and create lessons around the Hispanic Heritage Month. We have included classroom decorations, activities, videos, lesson plans and books.
Disclosure: We may earn a small commission for the endorsement, recommendation, testimonial, and/or link to any products or services from this page. Your purchase helps support our work in bringing you resources and ideas for your Spanish class.
Classroom Decorations for Hispanic Heritage Month
1. Printable Poster – Hispanic Heritage Month (Mes de la Herencia Hispana) [FREE DOWNLOAD]
Celebrate the Hispanic Heritage Month with this free printable poster for your classroom. Three sizes available: Letter, Legal and Tabloid. FREE DOWNLOAD »
2. Printable Posters – 19 Scenes from Latin America and Spain [MEMBERS]
Many teachers asked us for decorations/photos she can use around the school or on a bulletin board. So we developed a series of 19 tabloid size (11″ x 17″) printable posters with scenes from Latin American countries. 
3. Bulletin Board Spanish Speaking Countries Flags and Facts – Set of 24
This set includes 24 Spanish-speaking country flags and Did You Know? cards printed in full-color cardstock to be displayed on your wall or bulletin board. Display the flags all at once, in sets or individually. Each Did You Know? card will educate and entertain your students.
4. Posters – Hispanic Heritage Month
The Diversity Store has lots of beautiful 18″ x 24″ posters that you can order via Amazon. Posters are from previous years and include the Hispanic Heritage Month theme. Check them out!
5. Spanish-Speaking Country Flags Banner
This bright, colorful decoration for your Spanish classroom also serves as a great educational visual aid! The first version features the flags of Spanish-speaking Latin American countries and Spain for a total of 21. The second version includes the United States flag for a total of 22.
6. Influential Hispanics Bulletin Board Set
Show the diversity of modern Hispanic influence from a variety of occupations. Surprise your students with the variety of real people making a difference in such fields as: fine art, space travel, sports and business.
---
Activities, Videos and Lesson Plans
1. Printables – 30 Outstanding Hispanics Short Biographies [MEMBERS]
The download includes 30 PDF printables with the person's photo, life highlights, and a major contribution. The Spanish version is written in the present tense and we use as many cognates as possible. There is also an English version available. 
2. Lesson Plan – Spanish Speaking Countries [MEMBERS] Students work in groups to learn basic facts about the Spanish speaking countries. They will create a collaborative board online and present it to the class.
3. Spanish Song – Muévete by Rubén Blades: Spanish Song and Bingo Game to Practice the Names of the Spanish Speaking Countries [MEMBERS]

Your student will practice the names of the Spanish-speaking countries with this lively song by Rubén Blades. This 30-page activity packet includes a cloze line activity, a bingo game, a map and a group translation exercise.
4. Video – Facts About Hispanics in the United States Free Video and PDF
Download the video with 10 cool and interesting facts about Hispanics in the United States to celebrate Hispanic Heritage Month. Includes a PDF with a total of 15 facts. FREE DOWNLOAD »
5. National Hispanic Heritage Month Lesson Plans by the National Education Association
Celebrate National Hispanic Heritage Month with the following lessons, activities, videos, and more.
GRADES K-5 | GRADES 6-8 | GRADES 9-12
6. Documentary – Latino Americans: The 500-Year Legacy That Shaped a Nation
Latino Americans is the first major documentary series for television to chronicle the rich and varied history and experiences of Latinos, who have for the past 500-plus years helped shape what is today the United States and have become, with more than 50 million people, the largest minority group in the U.S. The series chronicles Latinos in the United States from the 1500 s to present day. It is a story of people, politics, and culture, intersecting with much that is central to the history of the United States while also going to places where standard U.S. histories do not tend to tread. ORDER THE DVD FOR YOUR CLASS »
7. Video – Herencia Hispana Video Story and PDF Bilingual Transcripts
A short video story narrated in Spanish that you can use to introduce the Hispanic Heritage Month. Which Spanish-speaking countries are mentioned? What are some Hispanic cultural characteristics featured here? In Spanish with English subtitles. Created by Mundo Learning in collaboration with Speaking Latino. FREE DOWNLOAD »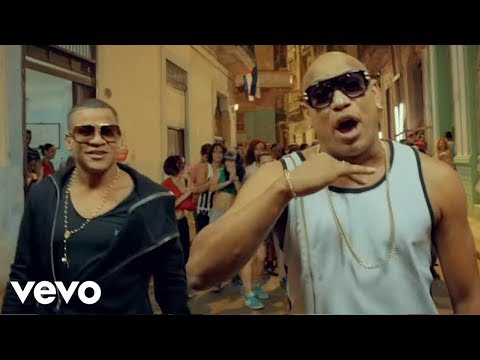 8. Spanish Song – La Gozadera by Gente de Zona ft Marc Anthony – Names of the Spanish Speaking Countries [MEMBERS] Includes three cloze versions, lyrics, artist bio and link to the song video.
9. Lesson Plan – Exploring the Continents: South America E-Book [MEMBERS] At the end of the activity, students will have learned about the 9 Spanish-speaking countries in South America. They will also review the family and travel vocabulary in Spanish.
10. Video Playlists for Spanish-Speaking Countries [MEMBERS]
Each playlist includes short videos in English (or subtitled) to introduce a Spanish-speaking country. These videos are ideal to use at the beginning of the school year, during Hispanic Heritage Month or even just throughout the year. The videos feature culture, history, traditions, geography facts, attractions, etc.
11. Hispanic Heritage Month Pinterest Board
The best way to get more Hispanic Heritage Month resources. Check out and follow our Pinterest board.
---
Books and Readings for Hispanic Heritage Month
1. A Kid's Guide to Latino History: More than 50 Activities

A Kid's Guide to Latino History features more than 50 hands-on activities, games, and crafts that explore the diversity of Latino culture and teach children about the people, experiences, and events that have shaped Hispanic American history.
2. 100 Hispanic Americans Who Shaped American History

This book includes people from diverse backgrounds who have made their marks in various fields such as the early explorers, politics, sports, entertainment, business, civil rights, and much more!
3. Veinte Mundos Spanish Language Magazine
It publishes intermediate and advanced cultural articles in Spanish about 20 different Spanish speaking countries. Each article includes an audio version, vocabulary, expressions, grammar and comprehension. Plus each article is also supported by short videos. BROWSE FOR ARTICLES »
4. Hispanic American Achievers: High-Interest Nonfiction

Invite students of varying reading levels in grades 3–5 to enjoy 40 high-interest biographies using Hispanic American Achievers. Each text is presented at two reading levels, and each version of the story includes a set of comprehension questions and a bonus activity.
5. Celebrating Hispanic Heritage: 20 Days of Activities, Reading, Recipes, Parties, Plays, and More!
Provides a fun variety of ideas that excite kids, and bring Hispanic achievements to life. Ideal for Hispanic Heritage History month and other Hispanic holidays. A few of the activities include: Spelling Bee Make a Pinata! Family Tree Student Bios. Collage Posters Classroom Cooking Scavenger Hunts Immigrant Diary Bilingual Class Newspaper and much more!
6. Famous Hispanic Americans
Mini-biographies of fourteen outstanding Hispanic Americans. It includes profiles and descriptions of the achievements of such figures as singer Gloria Estefan, actor Andy Garcia, tennis star Gigi Fernández, educator Jaime Escalante, and Federico Peña, the Secretary of Transportation.
Check out our list of Spanish Class Activities.