1. Lesson Plan – Numbers 0-100 [MEMBERS] – Students will learn to count and write the numbers from 0 to 100 in Spanish. It features a Speaking Latino original video, note taker and worksheet.
2. Lesson Plan – Numbers 1-100, Add and Subtract [MEMBERS] – Using a video and a presentation, students will learn the numbers from 1 – 100, the number rules
 and how to add and subtract in Spanish. They will do an oral and written practice. Finally, they collect numerical information from a classmate in order to create an infographic to present in class.
3. Lesson Plan – Numbers 1-100 – By the end of this lesson, students will be able to recognize the numbers from 1 to 100 when spoken and will be able to convey information themselves using numbers.
4. Audio – Numbers 0-100 with Audio Pronunciation – There is a list of the numbers in Spanish. Students can take a look at the spelling and click on the sound symbol to listen to how they are pronounced.
5. Flashcards – Spanish Numbers 0-100 Quizlet Set with Audio – These flashcards have the English and Spanish pronunciation of numbers from 0 to 100. Students can understand and familiarize with the subject by studying the deck and playing the online games.
6. Audio – Spanish Numbers 1-100 Phonetic Pronunciation – There is a list of numbers from 0 to 100. This list has the phonetic pronunciation of every number so students can read the pronunciation and practice without problems. Ideal to use in conjunction with the previous two resources.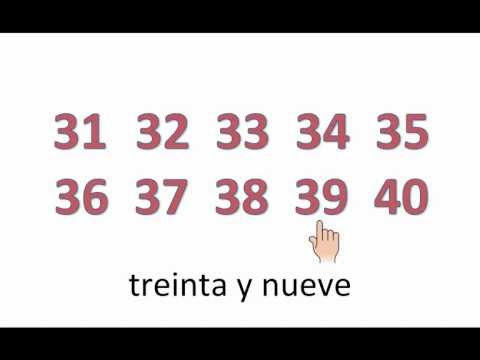 7. Video – Spanish Numbers From 1 -100 – This simple and short video can help students practice the pronunciation in time with the video. It is a simple and good way to practice and make the students feel more secure about the subject.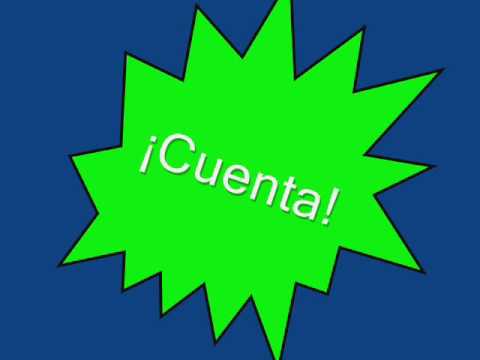 8. Spanish Song – ¡Cuenta! – Learn Numbers 1-30. A visual representation of the Spanish number rap from "Sing, Dance, Laugh, and Eat Tacos" CD.
9. Resources – Spanish Numbers – A complete list of resources that includes presentations and handouts to help your students learn numbers in Spanish.