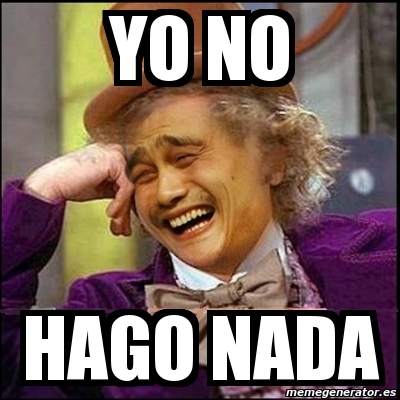 1. Lesson Plan – Verb HACER in The Present: School Exams [MEMBERS ONLY] – At the end of this activity, students will have reviewed the verb 'hacer' present tense conjugation and will have used it to talk about school exams. Through the analysis of memes, students review the verb hacer in present tense. They then use this knowledge and a short film to talk about school exams.
2. Lesson – The Spanish Verb HACER: Meanings and Everyday Uses – A short lesson showing quick and easy conjugations of the verb "hacer", some examples in sentences and "alternate uses".
3. Lesson – Time expressions with "hacer" – This lesson shows how to use the verb hacer to build 5 types of time expressions. It can be printed and used as a handout.
4. Presentation – Time expressions with hacer – Use this presentation to explain the ways to use hacer to indicate length of time an action has been taking place.
5. Presentation – Hacer – This presentation shows the conjugation of hacer, includes a section about how to use the verb to talk about the weather and also time expressions.
6. Video – Verb of the day HACER – TO DO/MAKE – A quick video on the verb hacer and why it is important to memorize and how sometimes it is difficult to directly translate phrases with hacer.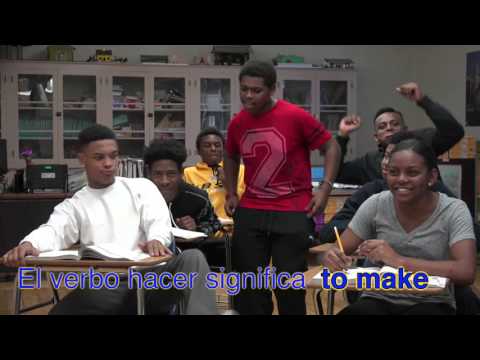 7. Video – Spanish song for "hacer" in the Present Tense – A fun video created by students with the meaning and conjugation of hacer in the present. Great idea for your students to create their own rap song in Spanish.
8. Video – Spanish Lesson – Present Tense – Hacer (to do/make) – A quick lesson about how to make sentences, questions and conjugations with this verb. Also, the video features some examples and how to answer the questions.
9. Video – Learn Spanish-Present Tense Hacer (to do/to make) – In this video, students learn how to use the verb "hacer" in Spanish to speak about the temperature and weather, using sentences like "hace calor" or "hace fresco". This verb is used to speak about actions too.
10. Worksheet – The verb: HACER – Intro, Practice, Respond, Write! – A complete pack of worksheets to practice the verb hacer. Includes: conjugate the verb, practice forming the verb, match the subjects and verbs, respond to questions and write original sentences.
11. Online Quiz – Spanish Sentence Quiz: Hacer time – This quiz assesses the time expressions with hacer. Students choose the correct form of the verb hacer based on English sentences.