1. Lesson – The Complete Guide to Spanish Accent Marks – Great to use as a summary for your students. Includes the accent rules and exceptions.
2. Lesson – Accent Marks in Spanish Tutorial – Students can go through this online tutorial at home. Includes sections on syllables, stress, rules, broken diphthongs, question words, and accents to distinguish words. Each section includes a quiz to complete.
3. Tool – Silabeador – Students can use this online tool when learning how to divide a word into syllables. Just enter a word to divide and know what type it is.
4. Video – All about those Spanish Written Accents – A series of 6 videos in English that explains accent marks in Spanish. On average, the videos are 5-minute long and are organized in the correct sequence for students to follow.
5. Video – Accent marks in Spanish – Extensive video lesson in English that covers vowels, syllables and accent mark rules.
6. Video – Spanish Accentuation (Accent Rules) – In English. A deep look at accent rules in Spanish.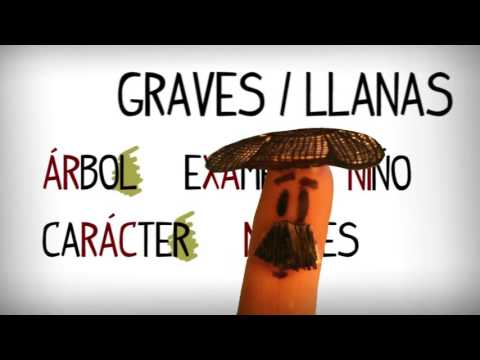 7. Video – Accents marks in Spanish, rules for stress – In Spanish. Ideal to close a lesson as a review of the rules for stress in Spanish and written accents (tildes).
8. Presentation – Spanish pronunciation and accent marks –  Includes the rules, exceptions and a class practice.
9. Handout – Rules for Accent Marks in Spanish: When are they used? – Includes all the notes students need to understand written accent marks in Spanish with examples.
10. Worksheet – Accentuation in Spanish – Guided worksheet with answer key. Students practice syllables and identify the type of word.
11. Worksheet – Ejercicios de acentuación diacrítica – This worksheet covers all the aspects of accent marks in Spanish. Students can use it as a review at the end of the unit or you can divide it into different sections for them to complete through the unit.