1. Lesson Plan – Why Learn Spanish (or any other foreign language) [MEMBERS] – Students discover and reflect upon the benefits of learning Spanish or any other foreign language with a series of videos and infographics. They will also create a poster with their Spanish learning goals.
2. Lesson Plan – Why Study Spanish – A Spanish teacher shares this wonderful blog post of how she develops this topic step-by-step on her second day of class.
3. Lesson Plan – Spanish Language Changes Lives Lesson Plan [MEMBERS] – This activity aims to increase awareness about the benefits of learning a foreign language, Spanish in this case. In addition, students will reflect upon learning styles and will try to identify their own. Finally, they will think about activities they can do according to their learning style to help in their Spanish language studies.
4. Video – 9 Reasons To Learn Spanish by Lindsay Does Languages – YouTube personality Lindsay Williams shares some reasons to learn Spanish. Fun to watch!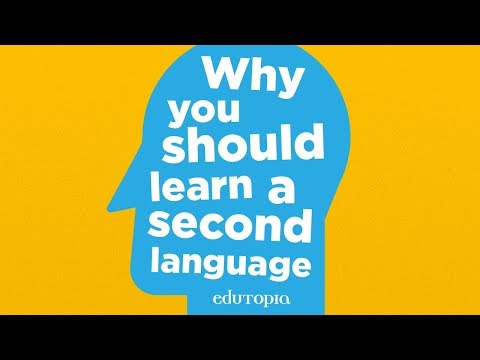 5. Video – Why Students Should Learn a Second Language –How does learning a new language benefit students? This short video in English is ideal to use to introduce the concept of foreign language learning.
6. Video – Top 5 Reasons to Learn Spanish You Can't Deny – Short video with more reasons to learn Spanish.
7. Infographic – 20 good answers to the question "Why are you teaching your children Spanish?" – This infographic exposes the advantages of speaking more than one language (Spanish!)