1. Lesson Plan – Questions Formation [MEMBERS]: At the end of this activity, students will have reviewed and practiced orally how to form questions in Spanish. Through an educational video in English, students learn how to form open and closed questions in Spanish. Then, they review the structure of the questions using memes and a game. Finally, they practice in teams by playing Jeopardy.
2. Lesson Plan – Say What? How to Ask & Answer Questions in Spanish –  A complete lesson plan with activities and games to teach how everything about questions in Spanish.
3. Video – How to Ask Questions: This video contains a detailed explanation on how to ask questions, use question words, and interrogative pronouns in Spanish. You can use this as a review to complete the lesson and start practicing with students.
4. Video – Forming questions/Answering questions in Spanish – A 10-minute Show Me video lesson that explains all the question words in Spanish and how to use them to form questions.
5. Presentation – Question Words and Question Formation: Check out this set of 4 powerpoint presentations by Spansh4Teachers.org. Jump to the second section called "Spanish Grammar Powerpoint Presentations" and look for these downloadable files at the end of the list: (1) Question Words in Spanish, (2) Spanish Qué vs Cuál Presentation, (3) Spanish Question Words Powerpoint and (4) Spanish Interrogatives Powerpoint. Be sure to also check their printable worksheets in the third section.
6. Presentation – Spanish Question Words – A detailed 18-slide powerpoint presentation that includes a list of question words in Spanish with English translations, why questions in Spanish use double questions marks and the difference between ¿qué? and ¿cuál?
7. Presentation – Question Formation: Jumble Questions Practice [MEMBERS]: In this presentation, students have to re-order the words to form the question in Spanish. Also, they have to use the blanks to create more questions. This is a great way to help them practice and understand this topic.
8. Handout – Question Formation in Spanish – Printable 1-page handout that explains how to ask and answer yes/no questions, as well as open questions in Spanish.
9. Question Words in Spanish Printable Signs [MEMBERS ONLY] – These printable signs feature 11 question words in Spanish. It also includes a bilingual set and a handout.
10. Classroom Questions Printable Signs [MEMBERS ONLY] – A basic set of common questions used in class to teach your beginner level students at the beginning of the school year.
11. Worksheet – Spanish Question Words – Includes a match up exercise and the instructions to play Tic Tac To, Pégalo and Matamoscas.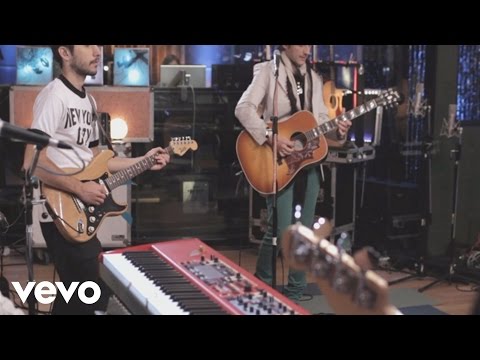 12. Donde estan corazon by Coti – Questions with DONDE Spanish Song Activities [MEMBERS ONLY] – Practice Spanish questions with DÓNDE, ADÓNDE and DE DÓNDE using the Spanish song ¿Dónde están corazón? by Coti. Includes cloze activity and much more.