1. Lesson Plan – SER vs ESTAR Meaning Changes in Preterite and Imperfect – The Arts [MEMBERS] – Students learn about the differences of Ser vs. Estar with a biography text from a famous singer. They use authentic biographical information in Spanish of important personalities from different art fields to do role plays using Ser and Estar.
2. Lesson Plan – Ser or Estar? Preterite or Imperfect? – Great tips to incorporate into your lesson plan when explaining meaning changes in the preterite and the imperfect.
3. Lesson – Ser vs. Estar in the Past Tense – Integrate this information into your lesson plan to explain the differences of these verbs in the preterite and the imperfect. Includes examples.
4. Quizlet Set – Ser vs. Estar (Present, Preterite, and Imperfect) – Includes the conjugations of the verbs ser and estar with English translations.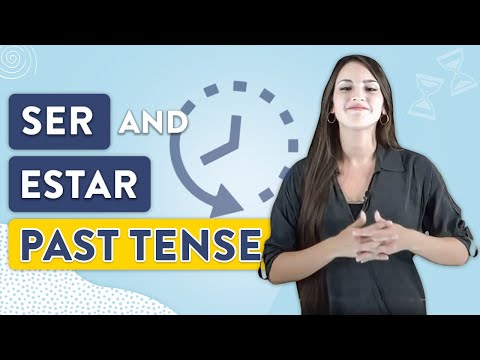 5. Video – Ser and Estar Past Tense – This video presents the preterite and imperfect conjugation of both verbs and explains when to use it. The video finishes with a practice.
6. Video – Spanish- Fue, Era, Estuvo, or Estaba? – This 4-minute video is based on the previous handout and explains the differences between the preterite and imperfect with examples.
7. Video – Diferencias entre era y fue – In Spanish. This is a longer video that cover the topic in details; includes the preterite and imperfect tenses, how to know when to use era or fue, how to use era or fue in a question, and when they both are interchangeable.