1. Lesson Plan SABER vs CONOCER – Communications and Computers (Social Media) [MEMBERS] –Students learn the differences and the similarities between saber and conocer, their common uses, and the conjugations. Beginning with technology and computing vocabulary, they learn how to use the verbs saber and conocer in context. After the lesson, they will know when  to use each verb in the correct tense.
2. Lesson and Podcast SABER vs CONOCER-  Detailed and useful explanation about when to use saber or conocer and how to conjugate them. Teachers can incorporate this information in their lessons or assign it to students to review the material. This page has a printable PDF version and it can be used as well as a podcast.
3. Video Saber vs. Conocer (The differences between them) – A quick lesson detailing the verbs -to know- (saber and conocer). This video will explain the differences between them and when to use them. 
4. Video Saber vs Conocer-  This non-narrated video shows the difference between the Spanish verbs "saber" and "conocer". Your students can use it as a fun way to review what they have learned.
5. Presentation Saber and Conocer –  A complete presentation about saber and conocer in English and Spanish.
6. Worksheet Saber vs Conocer – A downloadable and editable worksheet divided in 5 parts. Students mark the verbs saber and conocer in a text and then use the information to complete a chart. They also complete sentences in Spanish with the verbs in their correct conjugation and complete a multiple choice exercise where they select the option that is not correct. The worksheet ends review notes about saber and conocer.
7. Worksheet Spanish Conocer Saber – This worksheet begins with a review of saber and conocer followed by two practice exercises. Students complete sentences and a text from a letter in Spanish.
9. Online Practice Saber Vs Conocer-  Students are given a sentence in English and they need to write the correct conjugation of saber or conocer based on the information given. At the end, they have their score so they can check their progress.
8. Quiz Saber Vs Conocer Online-  This is a short quiz about the difference between "saber" y "conocer" verbs in Spanish. The students have to select the answer that is NOT correct to complete the test.
9. Quiz Saber Vs Conocer Online- This is a short quiz about "saber vs conocer" verbs. Students have to complete the sentence with the correct conjugation of saber or conocer from a drop down menu.
10. Quiz Saber vs Conocer / Pedir vs. Preguntar Printable – After reviewing a short written lesson about saber vs conocer (to know) and pedir vs preguntar (to ask), students are ready to complete the quiz by completing each sentence in Spanish.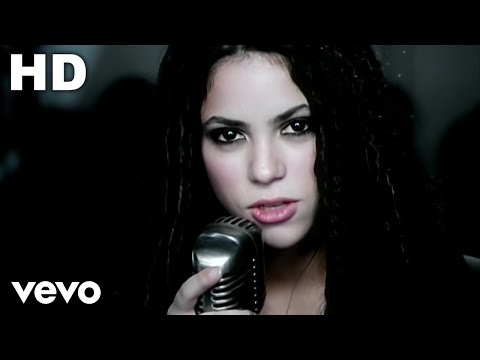 11. Cloze Shakira – Inevitable – SABER vs CONOCER and Present Tense [MEMBERS ONLY]- This activity includes three cloze versions, full song lyrics, short artist bio, link to Youtube video and answer key.
12. Jeopardy Game Saber Vs Conocer Online –  This game is designed for live play with up to ten individuals or teams. Teams choose a question, then try to give the best answer. Scoring is built in for each team.