1. Lesson Plan – Verbs TENER, COMER, ESTAR and HAY to Talk About Food – Food Vocabulary [MEMBERS] – While reviewing a series of videos, students take note of the food they see and hear. Then, the verbs tener, comer, estar and hay will be presented or reviewed in this context. Finally, they apply what they have learned in this and in previous lessons to improvise a dialogue in pairs of students.
2. Lesson Plan – Grammar Review of the verb HABER – This lesson plan contains a short grammar review of the verb HABER. It has two handouts that you can print for the students to use and complete the activities of the lesson plan.
3. Lesson – Using 'Estar' and 'Haber' for 'There Is' and 'There Are'  – There are some instances where forms of the verb estar should be used to express there is or there are. You can incorporate this information into your lesson.
4. Article – Verb HABER Teaching Tips – This article presents how to teach the verb HABER and it is a good introduction or review of this verb before exploring HAY in depth. The students will be able to know how to deal with this verb and start to learn about perfect tenses.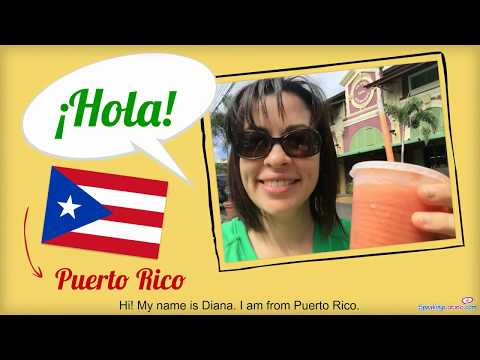 5. Video – El Mercado – Verb HAY, Fruit and Vegetables Vocabulary [MEMBERS] – A Speaking Latino original video that explains the verb HAY and it's negative form NO HAY. It is used in a narration from a farmer's market in Puerto Rico and features fruit and vegetables vocabulary. Includes the video transcript in Spanish and English.
6. Video – Verb HAY in Spanish- This video lesson explains the verb HAY in Spanish. This verb can mean either "there is" or "there are", so the students will see how and when this word is correctly used.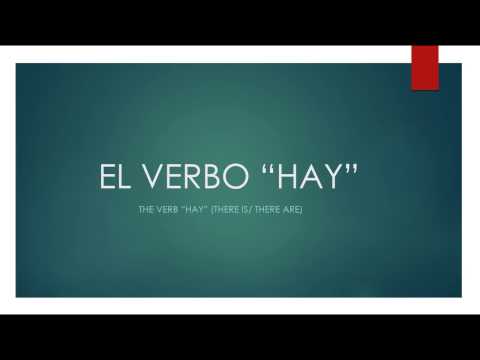 7. Video – Uses of HAY- In this video, students can learn how to use HAY to say how many there are of something, to ask questions and to say one must do.
8. Presentation – Verbs TENER, COMER, ESTAR and HAY to Talk About Food – La Comida [MEMBERS] – This presentation shows the uses of the verbs tener, comer, estar and, haber in Spanish. Also, it contains some expressions with the verb estar.
9. Quiz – The Spanish Verb Form HAY – (THERE IS / ARE) – This practice video will let you help the students understand and familiarize themselves with the verb HAY. Students translate sentences and questions in Spanish to complete the activity.
10. Graphic Organizer – HAY and ESTÁN – How and when to use these verbs in Spanish. Print it and use it as a handout for your students.
11. Printable Poster – Grammar of HABER- A colorful poster in Spanish about the proper grammar and uses of the verb HABER.
12. Handout – HAY Spanish Mystery – Great illustration for your students. Ideal to print and use as a handout.